Noble United Methodist Church
204 N. Main
Noble, OK 73068
405-872-3913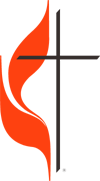 We would love to connect with you. Click

"Say Hello"
so we can get to know you!



Covenant Care
If you are in need of assistance you can call 405-318-9939
OUR CHURCH
The Noble United Methodist Church is part of the largest American mainline denomination, with nearly 12 million members in 42,000 congregations worldwide. The Methodist Church is a participating member of the World Council of Churches and the National Council of Churches and is one of the leading churches seeking to make faith relevant to today's life. The church was formed in 1968 with a merger of the Evangelical United Brethren Church and the Methodist Church, but its roots go back to England in the 1730s.
​
As United Methodists, we have an obligation to bear a faithful Christian witness to Jesus Christ, the living reality at the center of the Church's life and witness. To fulfill this obligation, we reflect critically on our biblical and theological inheritance, striving to express faithfully the witness we make in our own time here in the Noble Oklahoma & Norman area.
​
United Methodists share a common heritage with all Christians. We know God, who is one, is revealed in three distinct persons. We believe in the mystery of salvation through Jesus Christ. God became human in Jesus of Nazareth; and his life, death and resurrection demonstrates God's redeeming love. The Holy Spirit is God's present activity in our midst. When we sense God's leading, God's challenge, or God's support or comfort, it's the Holy Spirit at work. Genesis 1:27 asserts that we've been made in the image of the Creator. Like God we have the capacity to love and care, to communicate, and to create. The church is the body of Christ, an extension of Christ's life and ministry in the world today. We believe that the Bible is God's Word and is the primary authority for our faith and practice.