Noble United Methodist Church
204 N. Main
Noble, OK 73068
405-872-3913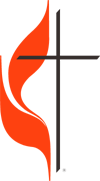 We would love to connect with you. Click

"Say Hello"
so we can get to know you!



Covenant Care
If you are in need of assistance you can call 405-318-9939
WORSHIP & COMMUNITY
We welcome you to our page and to our community of faith. Noble UMC is a United Methodist fellowship that focuses on the Grace and Love of God seeking to cherish all of creation. Come on by, you'll be welcome.
Sundays
​
9:30a Morning Worship
10:30a Fellowship & Coffee
11:00a Children's Sunday school on Zoom
Tuesdays
​
7:00pm Praise Rehearsal
6:30pm U.M. Women meet 2nd Tuesday
6:30pm Bible Study
Men's Group
These activities are online via Zoom. Contact us to receive an invitation to join us.
Noble UMC Knitters meet Wednesday mornings at 10:00
Join us to make infant hats for hospital newborns.
​
​
Bible Study at 6:30
3rd Sundays
Theme lunch –12:15 Volunteers welcome to help. Everyone who comes to our worship is welcome to eat!
​
Temporarily suspended due to Covid guidelines.