Noble United Methodist Church
204 N. Main
Noble, OK 73068
405-872-3913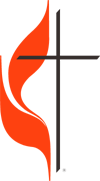 We would love to connect with you. Click

"Say Hello"
so we can get to know you!



Covenant Care
If you are in need of assistance you can call 405-318-9939
We are back to meeting at the church at 10:00 a.m. for Sunday School. We are so excited! Come join us at church this Sunday!
​
Join us for Sunday school at 11:00 am
If you participate in online church, send us your picture!