Noble United Methodist Church
204 N. Main
Noble, OK 73068
405-872-3913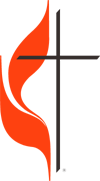 We would love to connect with you. Click

"Say Hello"
so we can get to know you!



Covenant Care
If you are in need of assistance you can call 405-318-9939
November 2020 Devotionals
11-2-20

Joshua 1:1-9

The command to "be strong and courageous" was repeated several times to Joshua and the Israelites to emphasize its importance (vv. 6-7, 9). Surely, they felt trepidation as they faced an uncertain future, but God reassuringly said, "As I was with Moses. So I will be with you; I will never leave you nor forsake you" (v. 5).
Its natural to have fears, but its detrimental to our physical and spiritual health to live in a state of constant fear. Just as God encouraged His Servants of old, we too can be strong and courageous because of the One who promises to always be with us.
Tuesday, Nov.10, 2020
Hebrews 4:9-12
​
What a picture of how our interactions with each other in the body of Christ should look! In fact, helping and encouraging others is a way to show love for Him. Hebrews 6:10 says, God will not forget your work and the live you have shown him as you helped his people. And no gift from His hand is unimportant. Each of you should use whatever gift you have received to serve others, as faithful stewards of God's grace (1 Peter 4:10)
11-19-20
Have a blessed day. God loves you ALL
God will take us through our painful experiences by the power of Jesus Christ who is coming to save the world.
​
​
11-03-20
I Kings 18:27, God hears our prayers. (Psalm 34:17).
The same way he heard Elijah's prayers, he hears our prayers. The bible reminds us that he treasures our prayers so much that he keeps them before Him in "golden bowls,"like precious incense (Revelation 5:8). God will answer every prayer in His own perfect wisdom and way. There are no lost letters in heaven.
Wednesday 11-11-2020
Leave the results to God
Luke 10:1, 17-20
Luke 10 tells Jesus' disciples returning from a mission to report great success
Many had been brought into the kingdom, demons were put to flight, and people were healed. The disciples were pumped! Jesus replied, "I saw Satan fall like lightning from heaven. But then He issued a caveat: "Do not rejoice that the spirits submit to you, but rejoice that your names are written in heaven"(v. 20).
We delight in success. But we may despair when we seen to fail
Keep doing what God has called you to do-and leave the results to Him. He has your name in His book!
11-20-20
1 Thessalonians 5:18,
Thanx Giving help us focus back on God. It reminds us that we are not in control, but we serve a Mighty God. It keeps us in a place of humility and dependency on Him, as we recognize how much we need Him. Thank Him today for He is good.
November 4, 2020
Psalm 1 "That person is like a tree planted by streams of water, which yields its fruit in season. In John 15:1-2, Jesus said I am the Vine and my father is the gardener. He cuts cuts off every branch in me that bears no fruit, while branch that does bear fruit he prunes so that it will be even more fruitful" Without the tending of God, our souls grow barren and dry. When we delight in His law, however, meditating on it day and night, we are "like a tree planted by streams of water" (Psalm 1:3). Our leaves will not wither "not wither" and "whatever (we) do prospers" (v.3). Pruned and and planted in Him, we're evergreen-revived and thriving.
Friday, Nov.13
Deuteronomy 8:2, 10-18
Remember how the Lord your God led you all the way

God's faithfulness continues throughout all generations (Psalm 100:5). Whenever we find ourselves forgetting, we can think about the ways He's answered our prayers and that reminds us of His goodness and faithful promises
11-23-20
1 Timothy 6:17-19
​
Thanksgiving and Christmas are around the corner.
The scriptures call us to live with open hands, giving freely as we can-providing what's truly best for those in need. Having a cheerful spirit of giving. Big-heartedness is our normal way of life. Have a blessed Thanksgiving!!!
​
11-05-20
John 2:13-25

Jesus was on a mission to rebuild the temple. But the temple he meant was the temple of His own body (v.21). The disciples did not understand that Jesus come to show that we do to ourselves and to one another would ultimately fall on him. He would atone for it. God has always known our hearts far better than we do. So He didn't entrust the fullness of His plans even to those who saw His miracles and believed in Him (vv. 23-25)
He was slowly revealing the love and goodness in Jesus' words that we couldn't understand even if He told us.
God
11-06-20
Proverbs 30
The writer shows that he had life experiences. And his observations are universal and they reflect the design of God's good creation. Proverbs 30 contains observations from nature and social relationship that offer implicit lessons for wise living.
In such a time as this, may God help us keep our relationships and worship him in His goodness.
Wednesday 11-18-20
Galatians 4:4-5
"But when the time had fully come, God sent his son, born of a woman, born under the law, to redeem those under the law." The key word here is sent. Jesus was sent here from somewhere else- a somewhere in which He'd lived for all eternity past. That He would leave that place and come to this place is one measure of how deeply we're loved. And that's the love we celebrate as we remember the birth of the eternal One in human form.

Jeremiah 29:11
The christmas story begins
​
Christmas is around the corner. God fulfils His word through the coming of Christ. Jesus stepped into a hopeless community to give them life and hope. (Jeremiah 29:11). God knows the plans that he has for human kind and he wants to get involved in human story. So, pray to God wherever you are (v.7) and seek peace. (V.8-9) beware the wrong voices, Jeremiah warns Israel. God will show his faithfulness in this season.