Noble United Methodist Church
204 N. Main
Noble, OK 73068
405-872-3913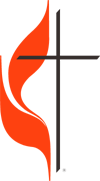 We would love to connect with you. Click

"Say Hello"
so we can get to know you!



Covenant Care
If you are in need of assistance you can call 405-318-9939
Resurrection Greetings,
As we get closer to Easter Sunday, I wanted to be sure to reach out to you during these challenging times for so many. I am writing this letter to touch base with you and also to encourage you and give you the hope of Resurrection. In John 16:33 Jesus says, "I have told you these things, so that in me you may have peace. In this world ye shall have tribulation. But be of good cheer; I have overcome the world." I wanted to take a moment to send you some encouragement. Jesus rose from the dead.
As we enter this Holy Season, I'm reminded that not everyone can get out of home to celebrate in person. Whether it's due to illness, some covid restrictions, or advanced age, things are different than they used to be. The season can be quite lonely, boring, and uncertain, but still we miss these special moments of being with our church family, hence, we keep in mind our commitment and loyalty to our Church for the price that is ahead of us. We all wish to be with Jesus after all this. What if we make a date with God and pour out our hearts to Him?
We currently have daily devotionals at 6:30am every day except weekends, and our Holy week will begin on March 28 with Palm Sunday Celebration. We are going to have a car Parking Lot Service and we will have palm branches provided at church per individual car. On April 1st we will commemorate the washing of feet Service and Last Supper. We can grab Holy Communion supplies beforehand from church to prepare for this Last Supper which shall be on Face Book.
We will have our Good Friday service on April 2nd on Face Book and in person at 5:30pm-6:30pm. On Saturday we will have a service again on Face Book. Lastly, on April 4th we will have Easter Sunday at 9:30am in person and on Face Book.
I am hoping to walk this whole journey with you and as always, we pray that the Holy Spirit be with us and revive our souls.
Blessings,
Pastor Ellen