Noble United Methodist Church
204 N. Main
Noble, OK 73068
405-872-3913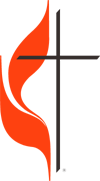 We would love to connect with you. Click

"Say Hello"
so we can get to know you!



Covenant Care
If you are in need of assistance you can call 405-318-9939
Previous Daily Devotionals for the Month
December 1, 2020
​
1 John 4:14
The father has sent his son to be the savior of the world. Christ became the true nature if God. Christmas has been called "the season of love." It's true and it's Jesus' great love that we celebrate.
Let's share this love with others
December 2, 2020
​
Philippians 2:7,
The son of man did not come to be be served, but to serve, and to give life as a ransom for many. Jesus is the very essence of God, but He came to the world and took the very essence of a servant. Paul wrote that Christ "made Himself nothing by taking the very nature of a servant, being made in human likeness". How do you react to Jesus' startling example of serving others. May we all have the servant like character during this Advent Season so that we serve as Christ served.
2 Corinthians 9:15
​
Thanks be to God for His indescribable gift Jesus Christ.
​
God has included us in His eternal plan. It's this clearly defined destiny -God's deliberate plan and foreknowledge that made it possible for our destiny to be transformed to a life worth living now and an eternity to be spent in His presence. A joyous destiny defined by love!
Enjoy the rest of the day knowing that God loves you.
John 17:26
​
Jesus embarked on a mission where the fate of the world really was at stake. He had shared this mission with his father from eternity past. Just prior to the ordeal that took Him to the cross, Jesus prayed, "I have made you known to them, and will continue to make you known in order that the love you have for me may be in them and that I myself may be in them". The shared mission of the human race. We, the beings created in the very image of God, rebelled against His good purposes and again know and experience the love of God who is love. God Has an impossible mission to restore and rescue His creation. This Christmas time we celebrate this mission through the coming of Jesus Christ. Good day
1 Thessalonians 5:1-11, 16-18
The Apostle reminds believers to live as "children of the light" awaiting the coming of Christ. 1 Thessalonians 5:5-6. With our hope secure in the salvation Christ has provided, fear, or envy. Instead, we can "encourage one another and build each other up" (v.11). Let us therefore rejoice and pray continuously and give thanks in all circumstances, for this is God's will for you in Christ Jesus. Jesus is coming for your joy! Rejoice (vv. 16-18).
O Lord, how shall I Meet you?
How to welcome you aright?
Your people long to greet you, my heart's delight!
Oh, Kindle, Lord most holy, your lamp within my breast to do in spirit lowly all that may please you best. Amen
In keeping with the season of Advent lets read Romans 16:25-27
There is a conviction that God has now traveled the content of a mystery hidden in ages past. We proclaim and preach about Jesus Christ throughout nationalities. We extend God's mercy and we care for the poor. To God be the glory forever. May God bless everyone who proclaim the gospel in word and in deed! Amen
Dec. 24, 2020
Luke 2:1-14
Surprise! Great fear meets a message of hope. For you, a savior has been born, the Messiah, by the glory of God. This good news is for you today. On this Eve of Christmas, may we once again hear the promise and join the pilgrimage to Bethlehem to see this good news which is happening among us.
Merry Christmas Friends
Jeremiah 33:6-11
​
Jeremiah spoke to God's people in Captivity, saying that although the city would not be spared, yet God would heal His people and would "rebuilt them," cleansing then (Jeremiah 33:7-8). Then the city would bring Him Joy,renown and honor (v.9)
Let's continue to pray for healing and hope. God will give us new life in what happened to be dead. How have you seen God restoring your life and others.God promised to give us a future and He will stand for His word. Amen
John 1:6-8, 19-28
​
John was sent from God as a witness to testify to the light, so that all will believe. The light is Jesus Christ. John the Baptist say he is not the Messiah, Elijah or the prophet. (1:20-21). John says the one coming is already present on earth. He is great. We are humbled by the panorama of God's grace, which comes to its highest point of revelation in Jesus Christ.
Pray for God's grace today and prepare your ways for Christ who is coming.
Good day