Noble United Methodist Church
204 N. Main
Noble, OK 73068
405-872-3913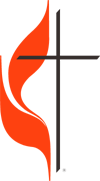 We would love to connect with you. Click

"Say Hello"
so we can get to know you!



Covenant Care
If you are in need of assistance you can call 405-318-9939
Sermon series:
Theme: Extreme Spiritual Makeover
2 Corinthians 5:17. "So if anyone is in Christ, there is a new creation: Everything old has passed away; see, everything has become New!
Too often, people think that they can no longer make it in life, and we don't know where to start. We need to go after God sized goals in life in order to experience an extreme spiritual turnover. Regrets and anxiety are a stumbling block to spiritual growth. There is nothing too big and too old before God. He wants to deal with the individual person in the makeover process!
April 11, 2021 2nd Sunday of Easter
John 20:19-31,
The power and mystery of Resurrection
April 18, 2021 Third Sunday of Easter
Acts 1, 3:12-19, 1 John 3:1-7, Luke 24:36-48, Psalm 4. Gen. 50
The Ascension of Jesus Christ. He gave them power to be children of God. Power to Win not to lose.
April 25, 2021 4th Sunday of Easter
Acts 4:5-12, 1 John 3:16-24, John 10:11-18, Psalm 23, Exodus14,
Jesus is a good shepherd
May 2nd 5th Sunday of Easter
Acts 8:26-40, 1 John 4:7-21, John 15:1-8, Psalm 22:24-30, Mathew 7:12:43-45
Works of the Holy Spirit through the Apostles. In order to do that the apostles were rooted in Jesus Christ.
May 9th Sixth Sunday of Easter, Celebrating Mother's Day
Acts 10:44-48, 1 John 5:1-6, John 15:9;17, Psalm 98, Zechariah 4:6-10
Holy spirit, Visions, Singing New Songs, and righteousness.
May 16th 7th Sunday of Easter
Acts 1:15-17, 21-26, 1 John 17:6-19, Psalm 1
Where to find us:
Church service is at 9:30 Sunday mornings. We are following CDC guidelines, wearing masks and social distancing.
​
We are also live on Noble Facebook page at 9:30 on Sunday.

Children's Sunday school is on FB Live at 11:00 am.

Our adult Sunday school classes meet on Zoom at various times. If you want to attend a class call 405-872-3913. Leave a message with your name and phone number.

Noble Knitters meet by invitation on Zoom at 10:00 Wednesday mornings.
Bible Study meets by invitation at 6:30 on Wednesday evenings via Zoom.
Adult Sunday schools meet by invitation on Zoom on Sunday.

If you would like an invitation to join any of the groups, please call our office phone number 405-872-3913 and leave a message with your phone number. Someone will contact you.

​
Are you decking the halls?
University of the
Holy Spirit
Bible Study Plans
from egracechurch