Noble United Methodist Church
204 N. Main
Noble, OK 73068
405-872-3913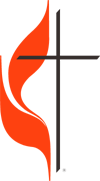 We would love to connect with you. Click

"Say Hello"
so we can get to know you!



Covenant Care
If you are in need of assistance you can call 405-318-9939
OUR CHURCH'S MINISTRIES
.
We deal with the real issues that we are all facing today. Each week we seek to look at topic and come up with real answers that help us live our lives joyfully. If you come and learn with us for just 1 year, your life will change for the better, and forever. Grace and Peace to you, friend!
Worship This Sunday:
In person or on Facebook 9:30 am
​
"Stop on in, you'll be glad you did."
Children's Sunday school is on Face Book Live at 11:00 am. If you have a student between K-5th grade, you can request that we provide materials each week to go along with the presentation.
This series helps us understand the joys of a deeper life as Christ followers.
Adult Sunday School Classes are meeting on Zoom. Please call
405-872-3913 to get an invitation to attend.
Noble Knitters
The ladies who gather on Wednesday mornings at 10:00 am provide many hats from premie size to adult size. Hats have been donated to hospitals in the Norman/Oklahoma City area for heart patients, cancer patients and
newborns. We have donated hats to Street Knits, a charity for the homeless; Tool Tyme, a ministry of the district UMW; local schools in Noble. Our hats have even traveled to Paris, France and North Pole, Alaska!
Pastor Ellen prays at ground-breaking ceremony for our missions project with Habitat for Humanity and McFarlin UMW.
What should I wear?
Please wear your normal clothing that makes you comfortable. We are here to grow joyfully into mature, spiritually healthy children of God and persons of worth; not to judge one another. (You are already a Child of God and Person of Worth, so our focus is on spritual healthy for daily life.)
Music
​
Our praise team, "Joyful Noise," is a slightly country/folk take on praise and worship.
Our hymns are pretty traditional most of the time.
( But Sometimes we rock a bit. )
Crossroads
Youth and Family Services Head Start Program
is located in our North Building.
We are proud to host this service!

(405) 872-1713 melanier@crossroadsyfs.com
Our UMW, United Methodist Women, provides stockings and treats to the Head Start students each year, funds a study of butterflies every spring and contributes materials for the program.