Noble United Methodist Church
204 N. Main
Noble, OK 73068
405-872-3913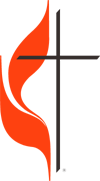 We would love to connect with you. Click

"Say Hello"
so we can get to know you!



Covenant Care
If you are in need of assistance you can call 405-318-9939
Sunday School meets at 10:00 a.m.
Church Service starts at 10:50a.m.
​


Noble Knitters meet at 10:00 Wednesday mornings at the church.
​
​
​
Bible Study meets by invitation at 6:30 on Wednesday evenings via Zoom.

​

​
If you would like an invitation to join any of the groups, please call 405-872-3913 and leave a message with your name and phone number. Someone will contact you.
Haunting on Main Street Oct. 28 from 4-6 pm
Clearing brush and trimming trees for Habitat project.
We are partnering with McFarlin UMW and Habitat for Humanity to provide housing in Noble, OK.